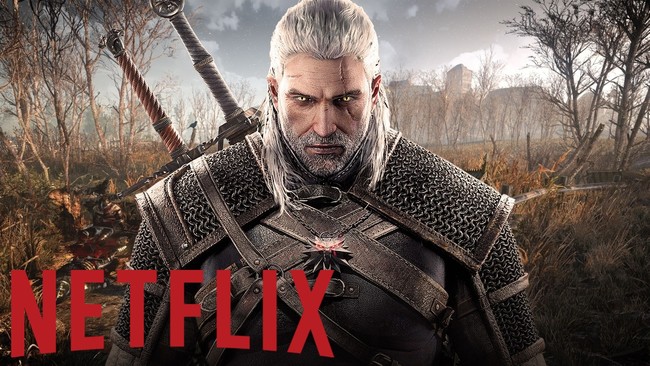 Netflix está trabajando en la serie de televisión de The Witcher, y llevará a la pequeña pantalla una de las más importantes sagas literarias de fantasía épicas de la actualidad, la del brujo Geralt de Rivia. Tal y como han anunciado en una nota de prensa, el canal desarrollará y producirá esta serie con la colaboración del autor de las novelas originales, el polaco Andrzej Sapkowski, como asesor creativo.
Sapkowski se ha hecho un hueco entre los grandes escritores de fantasía épica gracias a su saga literaria de Geralt de Rivia, que desde hace unos años viene dándole muchas alegrías a los amantes de los videojuegos de Rol gracias a la saga The Witcher. Ahora, coincidiendo con el final de Juego de Tronos esta adaptación seriéfila aspira a convertirse en la sucesora de la de HBO.
El autor polaco siempre ha sido reticente a que se hagan adaptaciones de sus novelas, pero parece muy satisfecho con el trato al que ha llegado con Netflix. "Estoy encantado de que Netflix haga una adaptación de mis historias", recoge en la nota de prensa.
"Andrzej Sapkowski ha creado un mundo rico y memorable, mágico y familiar a la vez", ha dicho Erik Barmack, Vice Presidente de las series internacionales de Netflix. "No podríamos estar más excitados por traerlo al os miembros de Netflix de todo el mundo.
La serie contará con Sean Daniel (La Momia, Ben-Hur. The Expanse) y Jason Brown (The Expanse) como productores ejecutivos. Además, Tomas Baginski, director de las introducciones de los tres videojuegos basados en los libros y el teaser de Cyberpunk 2077, también de CD Project, dirigirá al menos un episodio en cada temporada.
Todavía no hay una fecha aproximada para el estreno ni se ha anunciado ningún actor del casting, pero lo que sabemos es que si Netflix juega bien sus cartas tiene la posibilidad de crear una gran serie que nada tenga que envidiar a la de HBO. Todo dependerá de si consiguen plasmar en pantalla la inconfundible atmósfera y estética de la obra de Sapkowski.
Vía | Platige
En Xataka | The Witcher 3: 17 razones por las que deberías estar jugándolo ya
También te recomendamos

Aprende a distinguir a un jugador tóxico de LoL antes de que te amargue el juego


Ni Amazon ni HBO: el gran competidor de Netflix, según ellos, es el sueño


Lo que llega nuevo en abril a Netflix, HBO, Wuaki, Filmin y Amazon

–
La noticia

Netflix suelta el bombazo: The Witcher tendrá serie de televisión

fue publicada originalmente en

Xataka

por
Yúbal FM

.